RETROSPECTIVE 2 - Russian Fantasia
Russian Fantasia is the subject for the second Russian Resurrection Film Festival Retrospective, focusing on classic soviet fantasy and science fiction films. Heading the line-up is one of the all time great fantastical cult classics Amphibian Man (1962), directed by Vladimir Chebotaryov and Gennadi Kazansky, which isstrangely complimented by second film featured, the multi-award winning and internationally acclaimed, devastating post nuclear holocaust thriller Letters from a Deadman (1986) directed by Konstantin Lopushansky.
1962
Fantasy
Director
Vladimir Chebotaryov and Gennadi Kazansky

Starring
Vladimir Korenev, Nikolai Simonov, Anastasia Vertinskaya, Mikhail Kozakov

Duration
95 minutes

Facts
Based on the novel by Alexander Beliaev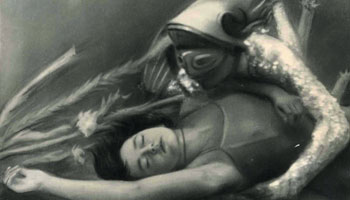 Amphibian Man tells the story of a boy named Ichthyander who was surgically altered by his father to survive under the sea, saving his ailing son's life by transplanting to him the lungs of a shark.
The fantasy elements are well integrated into the period setting, with beautiful underwater scenarios designed with a theatrical flair that creates a sumptuous visual feast. This is coupled with a haunting music score and exquisite colour photography that is highlighted by a classic 1960s sensibility.
A virtually unclassifiable nautical reverie, Amphibian Man combines seafaring adventure, romance, monstrous fantasy, water choreography and tragedy into a strange, beguiling dream of a film.
1986
Science Fiction
Director
Konstantin Lopuchansky

Starring
Rolan Bykov, Iosif Ryklin, Victor Mikhailov, Alexander Sabinin

Duration
90 minutes

Awards
Grand Prix, Best Film
(1986 Mannheim-Heidelberg International Film Festival)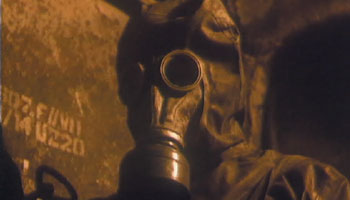 Set in Moscow post nuclear holocaust, Letters From a Deadman follows a history professor and several of his colleagues who have survived in a fallout shelter beneath the museum where they used to work. The professor spends his time writing a series of letters to his son in the unlikely hope that he is still alive. Amid the surface devastation, the professor finds a group of children who have been struck catatonically mute by the holocaust. Though the city has been placed under rigid militia rule, he attempts to take them away to a place of safety.